J Dilla | 40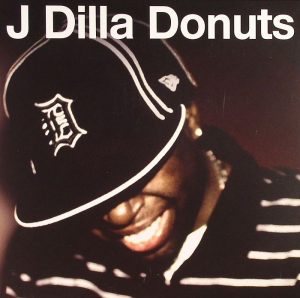 "As a producer, he made music that was one of once. It stood out, it brought the best out of the MCs, and you couldn't copy it. Because a lot of the times he figured out how to do things with the machine that no producer discovered to this day. Dilla was just a genius man, and he still is. He was way, way ahead of his time – definitely." (Busta Rhymes)

James Yancey, mit Künstlernamen J Dilla oder Jay Dee: obwohl er mit nur 32 an einer seltenen Auto-Immunerkrankung starb, und seine Karriere gerade einmal 6 Jahre dauerte, gilt er bis heute als einer der einflussreichsten und wichtigsten Hip-Hop-Produzenten.
De La Soul, The Pharcyde, Janet Jackson, Erykah Badu und Madlib sind nur ein paar von vielen Künstlern, mit denen J Dilla zusammengearbeitet hat. Am 07. Februar 2014 wäre der visionäre Produzent und Musiker 40 geworden.